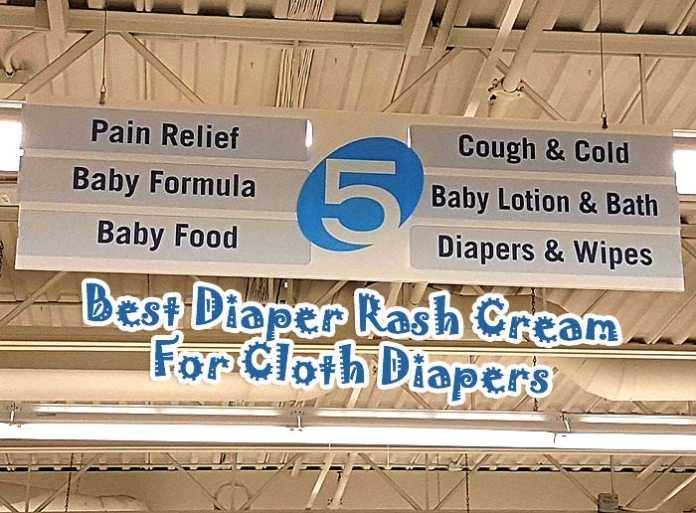 Best Diaper Rash Cream for Cloth Diapers: Diaper rash is never fun for anyone you or your baby but if you are cloth diapering and you need to use diaper rash cream which one is good and will not harm your cloth diapers?
Traditional diaper rash creams are not best when cloth diapering because they contain ingredients (such as petroleum products, calamine, cod liver oil) that clog the fibers of the cloth diapers causing them not to absorb properly.
Diaper rash creams that are safe for cloth diapers will usually rinse out of the fibers under normal washing conditions as they do not contain these harmful ingredients.
Types of Diaper Rash Products
Creams: These are water based so they are easy for the skin to absorb and to spread. Creams work best to soothe irritated skin.
Ointments: These are oil-based products and they can be oily or greasy. They help to provide a good barrier against irritants by sitting on top of the child's skin.
Pastes: Pastes are usually very thick and they help to protect the baby's skin. Typically, they contain skin conditioners and zinc oxide.

What to Look in Diaper Rash Cream for Cloth Diapers?
You should consider the following when buying a diaper rash cream for cloth diapers.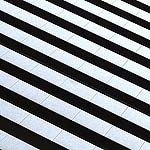 Choose a cream with a thick and rich consistency. It should be easy to spread over your baby's skin so it forms a layer which acts as the barrier between the baby and the diaper.
A thicker and creamy consistency will ensure the cream doesn't rub off easily onto the diaper every time you change the baby's diaper.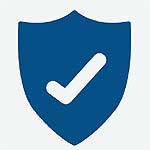 Most diaper rash creams contain zinc oxide which acts as a barrier between the child's skin and the irritant. It also protects against minor skin abrasions and irritations. You should go for those with moderate concentrations of around 15%. Other safe ingredients you should look out for are calendula, chamomile oil, beeswax, olive oil, jojoba seed oil, shea butter, and almond oil.
Some harmful chemicals you should avoid include paraben, fragrances, sodium borate, talc, BHA (Butylated hydroxyanisole), and phenoxyethanol.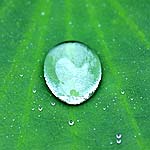 When there is a waterproof barrier between your baby's skin and the diaper it ensures they have fewer skin rashes and other skin problems.
The best diaper rash cream for cloth diapers should be able to repel water to protect your baby's skin against dampness.

D) Approved by Dermatologist and Pediatricians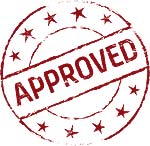 Choose a product that has been tested and approved by pediatricians and dermatologists.
This will ensure you are not using a diaper rash cream that can be harmful to you and your children.

E) Provides a Cooling Sensation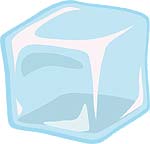 The itching and discomfort caused by rash can be very troublesome for a child so it is important to choose a diaper rash cream that can provide immediate relief from this discomfort.

F) Cream, Ointment, or Paste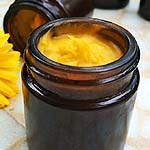 An ointment is when ideal if you want to use it as a preventive measure. Creams can soothe the skin if you are healing an existing rash.
An ultra thick paste can both heal and protect your baby's skin if they have a severe rash.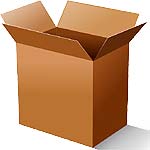 It is always great to have an easy-to-use pack especially when you have to pin a baby down to apply the cream. Diaper rash cream with flip top caps are common but you can always go for those in jars. It may tempt you to buy a high-priced product but it is important you consider your baby's needs before settling with one.
Choose a product that works not only well, but it is also priced reasonably.

Top 5 Best Diaper Cream for Diaper Rash
1. Burt's Bees Baby Diaper Rash Ointment
Burt's bees have a reputation for making gentle and high-quality products and this is no different.
It is made with 100% natural ingredients making the cloth diaper safe.
This product helps to lock out any moisture that can irritate the baby's skin.
Also, it has natural conditioners that help to nourish the baby's skin.
It has been tested and approved by pediatrics so you can be assured it is gentle on the baby's skin.
It has a pleasant scent that doesn't reek of medicine.
Pros
100% natural.
It conditions the skin and protects against barriers.
It is paraben-free.
Cons
It can be a struggle to squeeze out as it is a little thick.
Check Price at Amazon

2. Grandma El's Diaper Rash Ointment (Recommended)
Grandma El's Diaper Rash Ointment is a natural ointment that helps to create a breathable barrier that calms, soothes, and heals any rash on your baby's skin.
Grandma El's is a dermatologist and pediatrician approved product.
It is free of phthalates, paraben, insecticide, and lanolin, making it safe to use with every diaper change.
It has a nice, not overly powerful fruity smell.
This product helps the process as it promotes the growth of new skin collagen.
It soothes and softens the baby's skin so your baby can have a comforting experience.
It works well with most cloth diapers and it does not stain them.
Not only does this product work well to clean up any diaper rash, but it also smells fabulous.
Pros
Soothing and non-messy.
It is made of natural and organic constituents.
It lasts for a long time as a little goes a long way.
Check Price at Amazon

3. Boudreaux's Butt Paste with Natural Aloe
This next best rash for cloth diapers contains no harmful ingredients, and it is free from dyes, petrolatum, paraben, and preservatives.
This is a diaper rash paste that has 16% zinc oxide, natural carnauba wax, natural aloe, and beeswax.
It has safe and effective ingredients that soothe on contact and provides instant protection for your baby.
This product is easy to spread on your baby's bum. A pharmacist developed it and it is pediatrician approved.
It can also help to prevent diaper rash when you use it daily.
Pros
It is thick for maximum coverage.
It protects and treats diaper rash.
It is natural and free from common allergens.
Check Price at Amazon

4. Cetaphil with Organic Calendula
Cetaphil with Organic Calendula cream is specially designed for sensitive skin and dermatologists formulated it.
The zinc oxide in this product helps the baby's bum.
The calendula along with the Vitamins E and B5 helps to calm and soothe any discomfort your baby may have.
It contains no colors, paraben, or mineral oil.
This diaper rash cream is very creamy and easy to spread.
It is made with few ingredients so the chances it contains anything that can aggravate the baby's skin are slim.
Pros
It offers good barrier protection.
It contains organic ingredients.
It soothes and heals if a rash develops.
Check Price at Amazon

5. Weleda Diaper Cream with Calendula
The last best rash cream for cloth diapers was developed with help from midwives and it is certified "natural" by NaTrue a European organization.
This product contains 12% zinc oxide alongside calendula extract and other natural ingredients that soothe the baby's skin.
This diaper rash cream does not contain fragrances or synthetic preservatives.
The Weleda diaper cream has other ingredients that also help to nourish the baby's skin as it heals.
Pros
It contains no synthetic preservatives.
It has anti-inflammatory properties.
It is a 100% natural product.
Cons
It contains potential allergens.
Check Price at Amazon

Finding the right diaper rash cream for cloth diapers can be tricky; we hope that this article will guide you to make the right decision. Please share with us in the comments section your favorite brand.

References
"Diaper Cream Products || Skin Deep® Cosmetics Database | EWG". Accessed February 06, 2019. Link.