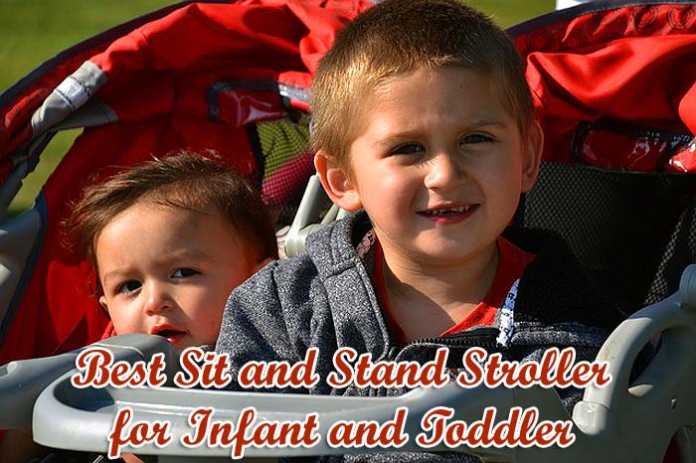 Having a toddler and an infant to look after can overwhelm you especially when taking them for a stroll with no help. A sit and stand stroller is just what you need to get your kids from one point to another.
We ♥ honesty! Diaper News earns a commission through the following hand-picked links at no extra cost to you.
Sale
Best Sit and Stand Stroller for Infant and Toddler
Best Choice
Our top pick sit-and-stand stroller for infant and toddler is the Baby Trend Tandem Sit N Stand Ultra Tandem Stroller. It is very affordable, and it offers about everything a parent will need. It is safe, comfortable, versatile, and best of all affordable.
Sit and stand strollers have a regular seat in the front for the infant and a small bench seat or a standing platform in the back for a toddler who wants to stand or ride along. This article will guide you on how to choose the best sit and stand stroller for your kids.
What is the Need for Sit-and-Stand Stroller?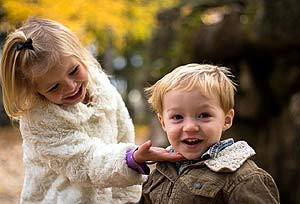 If there is a 2 to 3-year gap between your children, then the sit and stand stroller is for you. If your kids are close in age, a double stroller is ideal in this case, but if one child is walking and running, they may not like to be strapped into a stroller. A sit and stand stroller will give your toddlers the opportunity to hop on and off the stroller when they like.

What to Look For?
There are a lot of strollers on the market to choose from, but before deciding which one is best for you, there are certain things to look for.

There are models with the capacity to accommodate children weighing up to 50 pounds while others can only accommodate less. You should choose a stroller that can accommodate larger children longer and safer to get maximum benefit from it.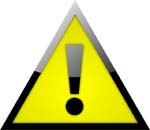 A 5-point harness helps to keep all your children propped up, strapped in, and fully secure. The wheel lock is another safety feature that helps to keep the stroller in a place especially when you have kids on board[1].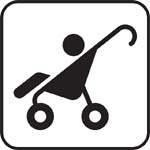 The height of the stroller is another important factor you need to consider when buying a sit and stand stroller. This is because it ensures your comfort and that you have a firm grip on the handlebar. You can adjust some handlebars while others are not.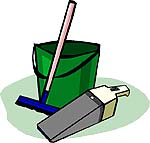 A child can make a lot of mess, not to talk about when you have two kids on board. A sit and stand stroller should be easy to spot clean and wipe down. It should also be quick to dry, stain resistant, and not fade easily.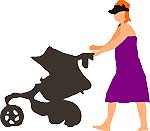 A stroller with larger storage space can help to keep your hands free and allow you to rest your diaper bag or purse safely. It is also good if the stroller has a parent tray with at least a cup holder for your ease and comfort.

Best Sit and Stand Strollers for Infant and Toddler
1. Joovy Caboose Graphite Tandem Stroller
With the first sit and stand stroller, you and your child will have a smooth ride since this stroller allows for easy maneuverability.
The baby seat can accommodate many infant car seats.
Both seats can accommodate children up to 45 pounds in weight.
The large canopy provides excellent sun protection.
It has storage pockets and a large basket, great for storing diaper bags and other essentials you will need to take along.
The buckles of the harness have high-quality reflective material for safety.
Pros
Fairly inexpensive.
Can hold many favorite infant car seat.
Folds compactly.
Easy to maneuver.
Check Reviews on Amazon

2. Baby Trend Tandem Sit N Stand Ultra Tandem Stroller
The next sit and stand stroller from Baby Trend is the most versatile tandem stroller on the market.
One can attach up to two Baby Trend car seats to this stroller or most infant car seats from other brands.
This unit can accommodate two children up to 50 pounds.
It has two large ratcheting removable canopies that help to block your children from harmful UV rays.
This stroller has a large storage basket which makes it easy to store all your kids' essentials.
It has swing-away child trays with cup holders in the front and rear of the stroller, so your kids have what they need within reach.
It has two five-point safety harnesses that make sure your kids get a snug, safe fit while you are on the go.
Pros
It is relatively cheaper.
Plenty of storage space.
Easy to assemble.
Cons
Stroller can be hard to maneuver for some.
Check Reviews on Amazon

3. Cynebaby Double Stroller Convenience Urban Twin Carriage
This double stroller has a front seat suitable for little babies and a rear platform or rear bench seat ideal for older toddlers.
The older toddlers can stand on the platform or seat on the rear bench when they are tired.
It has a large cargo storage basket where you can keep toys, diaper bags, or other items.
It has a rotatable canopy and a rear seat canopy extension that helps to prevent your kids from sunlight and dust.
It has a functional parent organizer where you can place your cell phone, wallet, and cup.
The front wheel can rotate 360-degree, and it can pass through most doorways easily.
Pros
Functional and versatile.
Rotatable canopy.
High-quality construction.
Cons
It can be a little heavy for skinny moms.
Check Reviews on Amazon

4. Joovy Caboose Ultralight Graphite Stroller
This sit and stand stroller makes it a lot easier to go to places with very young kids as you can easily fit two kids in this stroller.
It is also compatible with a variety of instant car seats so it can accommodate even your youngest rider.
It's made of an aluminum frame, and it only weighs 22 pounds.
The front seat has a five-point harness, it is reclinable, and it has a footrest.
The bench seat has a three-point harness, and you can slide it back and forth to access the basket in the middle and in the platform seat.
There's also enough storage to go around for two riders in this stroller.
Even though this is a tandem stroller, it is still easy to fold.
Pros
It folds flat and compact.
Easy to maneuver.
Lightweight.
3-position recline.
Extra large canopies for both kids.
Check Reviews on Amazon

5. Chicco BravoFor2 Standing/Sitting Double Stroller
Chicco Sit-and-Stand stroller is suitable for families with a baby and a toddler.
The seat for the younger child has a large adjustable canopy, a padded seat, and a removable tray.
The padded push-handle, large storage compartments, and a parent tray with cup holders provide convenience for parents.
It collapses down into place, and it stands on its own.
The grip handles in this stroller offer additional support while you are pushing it.
It has the right amount of storage, and it is easy to fold up.
Pros
Easy to fold and transport.
It has a snap-in car seat adapter.
The handles offer fantastic grip.
Check Reviews on Amazon

6. Baby Trend Double Sit N Stand Stroller
The last sit and stand stroller in our list can convert so it can grow with your family.
It can sit two infant car seats making it perfect for twins or one infant and a toddler.
Both seats have a strap that can secure your child.
It can accommodate two children weighing up to 50 pounds each.
This stroller folds compactly making it easy to store.
It has a covered parent tray with two cup holders and a second cupholder for your older child.
It has a large storage basket where you can store your essentials when you are on the go.
This stroller has a removable canopy you can use to protect your children from the sun.
Pros
One hand fold.
Large storage basket.
Removable car seats.
Easy to assemble.
Cons
The overall length of this stroller makes maneuvering in and out of doors difficult.
Check Reviews on Amazon

Choosing the best sit and stroller depends on your priorities and preferences, consider the features discussed in this page when shopping for one.

References
[1] – "CPSC Approves New Federal Safety Standard for Carriages and Strollers | CPSC.gov". Accessed January 04, 2019. Link.