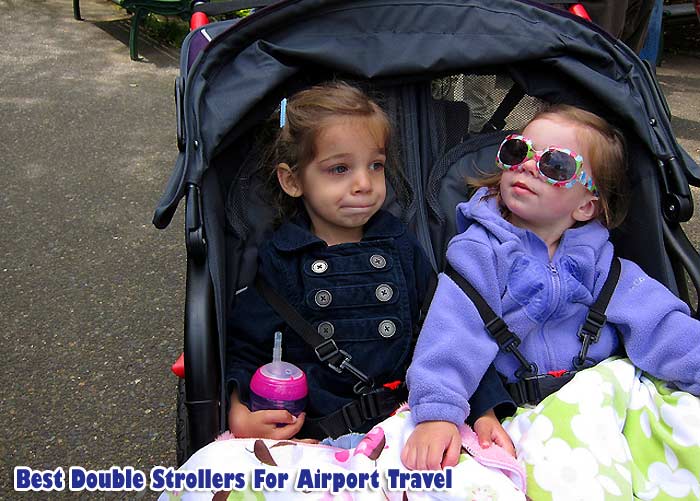 Best Double Strollers for Airport Travel: Going through the airport and onto the airplane with twins can be quite stressful, but with the right travel gear such as a double stroller, you can have a better experience.
Double strollers (aka twin strollers) are strollers with the capacity to accommodate more than one child. If your kids are young and still need to use a stroller, it is a good idea to take one with you.
Best Double Strollers For Air Travel Comparison Table
Preview
Best Choice
Title
Evenflo Minno Twin Double Stroller, Glenbarr Grey
Kolcraft Cloud Plus Lightweight Double Stroller -5-Point Safety System, 3-Tier Extended Canopy for UV Protection, Independently Reclining Seats, Easy Fold, Storage Basket, Drink Holder Tray, Red/Black
J is for Jeep Brand Scout Double Stroller, Lunar Burgundy
Kolcraft Cloud Side-by-Side Double Umbrella Stroller with 3-Point Safety System and Reclining Seats, Scarlet
JOOVY Twin Groove Ultralight Umbrella Stroller, Turquoise
A stroller makes it easier to transport your kids and push them around. In this guide, we have reviewed some of the best double strollers for airport travel.
Things to Consider When Choosing Strollers For Air Travel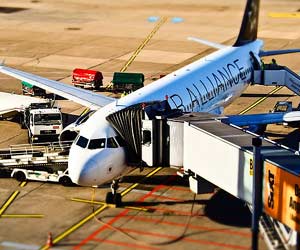 What differentiates a travel stroller from a regular stroller is the size and weight. The best double strollers for air travel are usually lightweight and portable. They have fewer features and comfort but are generally small enough to store and lug around. They have features such as a sun canopy and a decent storage basket.
Here are the airplanes stroller check-in policies for major airlines in the US. Check them out below: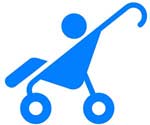 A double stroller that is easy to fold and have a carry strap is not only essential but very helpful.
This is not a big deal when you are at home as you might just need to fold it up when putting it in the car.
However, when it comes to air travel, you will have to do these many times.

3. Recline and Other Features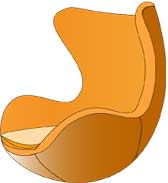 A lot of strollers feature reclines and a sun canopy, but there may be a need to compromise on large storage basket.
A reclining travel stroller is handy for naps on the go.
The reclining feature is likely to make the stroller heavier.
It is important to consider if this is necessary before purchasing a stroller for air travel.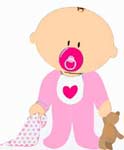 Your children are going to spend a lot of time in the double stroller while you are on vacation
this is why it is important they are very comfortable using it.
You should purchase those strollers with features such as padded handles, adjustable handles, and cup holders.
Make sure the stroller has the necessary safety features such as braking system and straps.

Best Double Strollers for Airport Travel
1. Evenflo Minno Twin Double Stroller
The first double stroller for air travel will be Evenflo Minno Twin Double Stroller.
This double stroller is a lightweight and compact stroller for your twins or second child.
It weighs 26 pounds, and it is easy to fold.
This stroller is compact, and it meets most airlines' carry-on luggage.
Each seat on the stroller can be fully reclined, and the footrest brought up so that each child can lay completely flat.
It has a one hand self-standing fold design that makes it convenient to use.
It has a comfortable handle that makes it easy to control.
This double stroller has a front wheel suspension with swivel locks that makes it comfortable to push around.
It has a generous storage basket that is capable of holding all your kid's essentials.
The seats have a 27-inch width that is capable of accommodating children up to 45 pounds each.
Pros
Easy to assemble.
Lightweight and versatile.
Easy to fold.
Durable.
Cons
Canopies don't offer much sun protection.
Check Price at Amazon

2. Kolcraft Cloud Plus Lightweight Double Stroller
The next air-travel friendly double stroller in our list is Kolcraft Cloud Plus Lightweight Double Stroller.
This lightweight double stroller is a side-by-side double stroller that is budget friendly.
It has fantastic features for both parents and babies.
Each seat has a weight capacity of up to 40 pounds.
This stroller is fully collapsible, and it can be stored in the overhead compartment.
Each seat sports a padded adjustable five-point harness, and they recline individually.
Each seat has their own tray; they are removable so you can pop them off if you didn't want to use them.
It has 3-tier extended canopies that have an integrated peek-a-boo window that will offer you a clear sight of your loved ones while traveling.
The wheels on this stroller roll on 7-inch wheels in the back and 6 inch double wheels on the front.
These front wheels are 360-degree swivel wheels.
This stroller is best on smooth pavements, and it is excellent for travel.
It also has front wheel suspension which is going to absorb some of the bumps.
Pros
It is lightweight and easy to push.
It has mesh pockets and a cup holder for storage.
Best UV protection.
Easy to fold and folds down small.
Cons
A bit expensive for some.
Check Price at Amazon

3. J is for Jeep Brand Scout Double Stroller
The Jeep Brand double stroller is the next double stroller best suited for airport travel.
This is another compact stroller that is easy to store and ideal for air travel.
It comes with a durable, lightweight frame.
This stroller can fit through any standard doorway.
At only 18.30 lbs, this unit is so compact and lightweight that it can easily fit in an airplane overhead compartment.
The seats can hold up to 70 pounds of weight in total.
It has a five-point safety harness that ensures your children are safe.
It has extendable canopies that protect your kids from the sun.
Each seat has a multiple recline that allows for easy adjusting.
The wheels with a front swivel on this stroller provide a smooth ride experience.
It has enough storage options to accommodate your children and all their gears.
Pros
Durable construction.
Easy to assemble.
Dual canopies offer adequate sun protection.
Easy to fold.
Lightweight.
Cons
The seats can only hold up to 35 pounds.
Locking mechanism occasionally catches on the wheels.
Check Price at Amazon

4. Delta children LX Side by Side Stroller
The next side-by-side stroller is from Delta Children LX. Let's review its unique features.
This double stroller is a fabulous option for parents looking for an inexpensive double stroller that is suitable for travel.
This unit has a lightweight frame and soft comfort carrying handle.
Its large canopy protects from the sun, wind, or rain.
This stroller can recline easily for your child's comfort, and it is easy to fold.
It weighs about 19 pounds, and it meets most airline carry-on restrictions.
It has a large cup holder for parents and two hanging storage bags.
Each seat reclines independently for maximum comfort.
The soft shoulder pad on the 5-point harness helps to keep your kids safely strapped in.
It can fit through a 3- inch doorway.
Pros
Adjustable 4-position independent reclining seats.
Compact and easy to fold down.
Reasonably priced.
Lightweight design makes it perfect for traveling.
Cons
The wheels sometimes get stuck.
Check Price at Amazon

5. JOOVY Twin Groove Ultralight Umbrella Stroller
The last double stroller for airport travel is JOOVY Twin Groove Ultralight side-by-side Umbrella Stroller. This stroller includes the following features:
This is another budget-friendly double stroller.
It supports newborns to 50 lbs on each seat (100 lbs max weight).
The stroller comes with 3-cup holders and 2 zipper storage pockets.
The total weight of this double stroller is just 26 lbs making it ideal for airport travel.
It is lightweight, easy to transport, and strong enough to give your kids maximum comfort.
This stroller can easily fold down into a very compact package making it ideal to transport and perfect for airplanes.
The fabrics are smooth to touch and very soft.
It is made from a durable polyester fabric that is easy to clean.
It has a steel frame that is strong and sturdy.
The padded grips are made of materials that hold up well.
The wheels on this stroller are rugged enough to handle rough terrains.
The seats are deep enough to accommodate your twins.
Pros
It is highly portable with just 26 lbs weight!
It has a compact collapsible structure.
Easy to fold.
Easy to assemble.
Versatile.
Check Price at Amazon

Depending on the size of your double stroller, some airlines will allow you to check your stroller in while some airlines will let you take it on the plane.
This is why it is not always necessary to base your buying decision on whether your stroller will fit in the overhead compartment or not.
However, if you don't want your stroller to be checked in with the rest of your luggage make sure the stroller you go for is compact enough to fit in the overhead bin.
Hopefully, this guide will help you to make an informed buying decision.