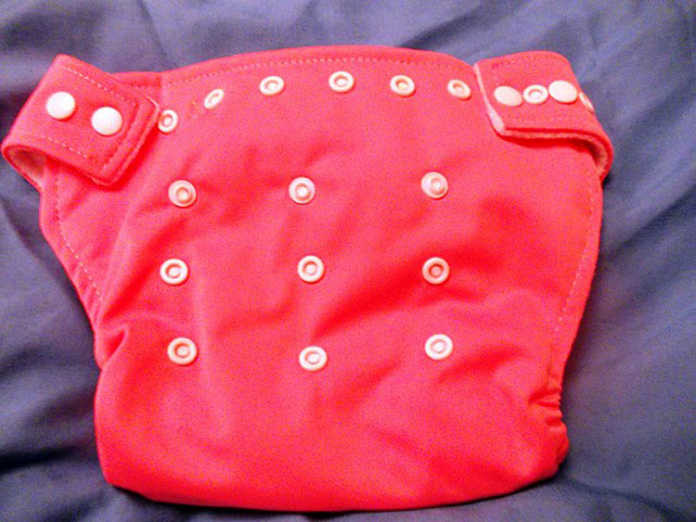 Pocket diapers are the latest introduced product line in the market. It is unique and waterproof. It uses the usual PUL (polyurethane laminate) in the outer layer. All edges are sewn and it has an opening at the back.
The purpose for that is for you to pull out a wet diaper and put in a new one using the opening. It has a fleece layer. When the baby urines, it flows to both sides and absorbed by the cloth you inserted together with the pocket diapers. Of course this is easy to clean and wash. It dries fast. There are advantages and disadvantages in using pocket diapers.
It is expensive according to comparative studies about using diapers and users say that it is hard to sense whether the baby is wet or not unless you feel like it is bit heavier. If you happened to ignore it, the baby will be the one to tell that through uneasiness or crying.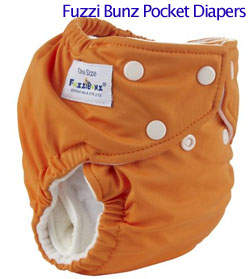 Pocket diapers are very popular for those who would like to do the easiest way of changing diapers. It comes with one size but adjustable. Stylish and comes with many colors.
It holds in wastes and urines of the baby for a longer period of time especially if the fit is perfect. So, pocket diapers have at least three major elements that it gives to users. It is waterproof. Which means it is not disposable.
Second, it has another layer that traps the moisture away from the skin of the baby and goes to the third one which is the absorbent inserted diaper which is the one being replaced. The fourth one, it does not have gel which you worry because there is a time limit of its holding function and durability.
From among the surveys conducted the top seller is bumGenius diaper, followed by Fuzzi Bunz, and Happy Heiny's. They are durable, long lasting, reusable, and easy to wash. The reason why bumGenius, although is the most expensive among the three, is more preferred by mothers is that of its quick-drying period, it has better absorbent performance, and economical. Next in rank is, the Fuzzi Bunz.
It is colorful and with a replaceable elastic belt that you can just easily insert without the need to sew it. It is adaptable and modifiable with casing and button settings. The last one in Happy Heiny's cloth diaper, which is perfected by Mike and Linda Byerline with a purpose of making mothering an exciting by witnessing how children grow so parents could get the once in a lifetime experience of rearing their children during the most fragile stage.
Therefore, pocket diapers are made out of the desire to provide the best products to babies. They are to give comfort and lasting services to parents. They come in many colorful designs with environment-friendly features plus the desire to be a part of the life of parent and child relationship.
These products understand the importance of caregiving and providing health benefits to children. It is a good thing to know that most of them were made by parents who valued the time of raising children.