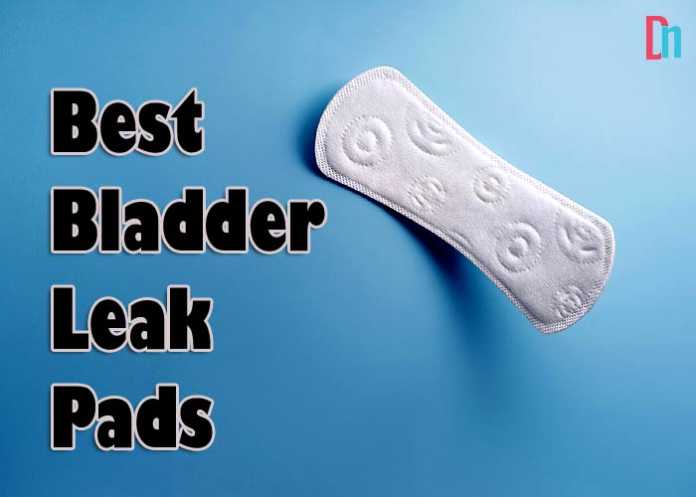 At some point in your life, time will come that you will experience having an incontinence problem – and you cannot avoid it. Luckily, there are specific pads made for incontinence or bladder leaks that will accommodate women's needs.
Bladder leak pads are absorption pads that fit well within your regular underwear and much cheaper than incontinence underwear.
Best Bladder Leak Pads
Our Pick
The best bladder leak pads are the Tena Intimates incontinence pads. It is safe for every skin type, wider back, strong adhesive, super absorbent, and has all the features to accommodate light to heavy bladder leaks.
We ♥ honesty! Diaper News earns a commission through the following hand-picked links at no extra cost to you.
What causes bladder leaks?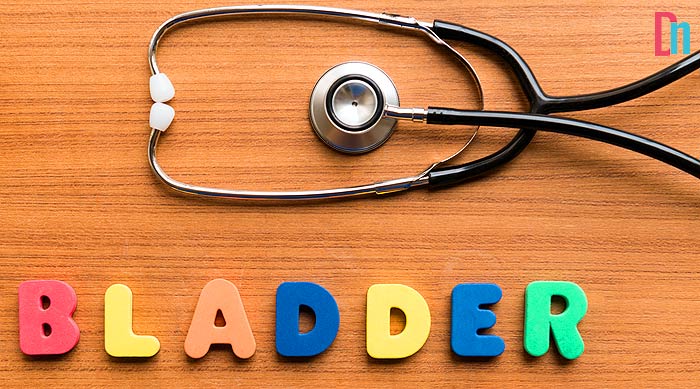 There are many reasons why bladder leaks occur – and sometimes, it happens in the most unexpected time. Usually, it is caused by having a problem with the nerves and muscles. Here are the other causes of why bladder leaks:
Overweight
Constipation
Menopause
Incontinence
Nerve damage
Infection
Caffeine intake

How to manage bladder leaks?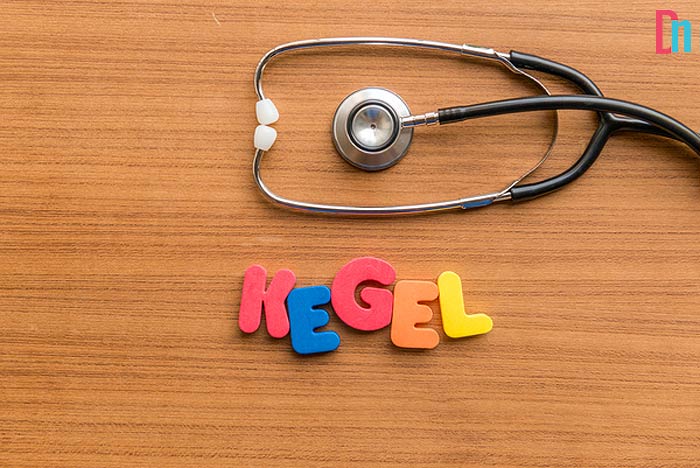 Changing your lifestyle is one of the most important things to implement to manage bladder leaks. However, there are also some self-help tips to relieve or manage bladder leaks. Here are the following:
Daily pelvic floor exercise or Kegel exercise.
Right exercises for your body.
Quit smoking
Lose weight
Avoid lifting
Treat constipation
Change your eating habits.
Cut down on caffeine & alcohol.
Drink more water every day.

What to look for in bladder leak pads?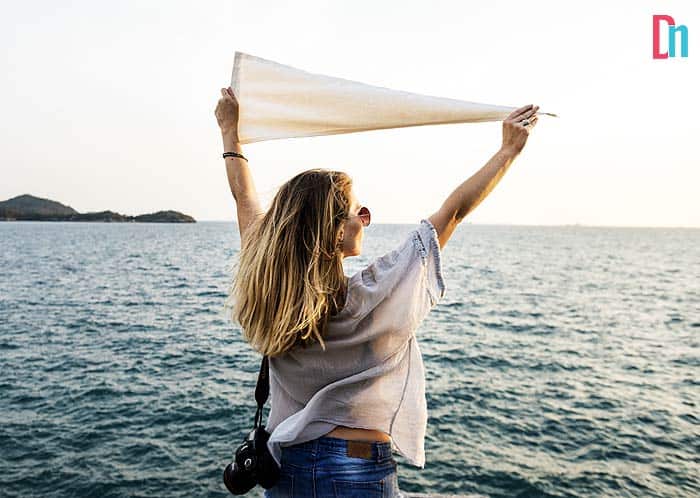 Just like with other things you need for yourself, buying bladder leak pads should be taken meticulously. Here are the features to look for when buying them:
Maximum absorbency level
Thickness
Size or fitting
Hypoallergenic / for sensitive skin.
Individually wrapped
Odor control

Best Bladder Leak Pads
Here are the top 10 best bladder leak pads on the market today.
1. Tena Intimates Overnight Incontinence Pads
Tena overnight pads are incontinence pads for women that protect heavy bladder leaks experienced while lying down sleeping.
These bladder leak pads for women features wider back for superior nighttime leakage absorption.
Tena overnight incontinence pads feature ProSkin technology that provides superior comfort and absorbency, helping to maintain your skin's natural protection day and night.
It has a super absorbent core for heavy surge incontinence protection, and a targeted absorption area draws away heavy bladder leaks for restful nights.
Each bladder leak pads from Tena has soft foam side barriers that protect any form of bladder leakage, gushes, and surges – creating a secure and comfortable fit.
It boasts triple protection against leaks, moisture, and odor for total skin protection.
Pros
ProSkin technology
Soft, gentle, and hypoallergenic.
Odor control
For overnight use
Wider back and soft foam side barriers.
Secure & comfortable fit.
Superior absorbency
Individually wrapped
Check Price at Amazon

2. Always Discreet Pads for Bladder Leaks
These bladder leaks pads feature maximum, long length to accommodate incontinence for women.
It can absorb 4x more than period sanitary pads of similar size.
Each bladder leaks pad is absorbent enough for leaks and incontinence.
Always Discreet pads for bladder leaks features RapidDry core that turns liquid to gel to help lock away bladder leaks and odors in seconds.
Each incontinence pad is slightly scented with exclusive OdorLock Technology to neutralize odors, getting you through the day with poise.
Always Discreet pads are individually wrapped for safety and hygienic purposes.
Pros
Absorb 4x more than period sanitary pads.
Maximum length and absorbency.
RapidDry and OdorLock technology.
Slightly scented
Discreet & thin
Double LeakGuards
Individually wrapped
Cons
No wings to hold the pad in place.
The adhesive isn't strong.
Check Price at Amazon

3. Poise Ultra-Thin Incontinence Pads
Poise Ultra-Thin Incontinence Pads feature moderate absorbency – making it perfect to use in the daytime.
It is an absorbent incontinence pad for women with trusted 3-in-1 protection for dryness, comfort, and odor control.
Poise Ultra-Thin incontinence pads stay 5x drier, specially designed for bladder leakage.
It features Thin-Flex technology that moves comfortably with your body.
Each pad is 40% thinner than Poise Pads, providing discreet comfort.
It features moderate absorbency that is designed to handle unexpected surges.
Pros
Ultra-thin
Discreet comfort
3-in-1 protection
Odor control
5x drier & 40% thinner.
Thin-Flex technology
Unscented
Cons
Moderate absorbency level
Check Price at Amazon

4. Poise Overnight Incontinence Pads
Poise overnight incontinence pads feature an ultimate absorbency – specially designed to accommodate bladder leaks and different incontinence problems.
The back of each pad boasts 75% wider, which provides extra coverage while lying down.
It features SleepSecure design, which is a great feature to use during nighttime.
Posie overnight incontinence pads help keep you dry all night long with overnight incontinence protection in Poise's most absorbent light bladder leakage pad.
It quickly locks away wetness, neutralizes odor, and helps prevent nighttime bladder leaks from giving you peace of mind.
These incontinence pads are free of latex and fragrance, and these pads hug your curves and moves with your body.
Pros
Perfect for slight to heavy bladder leaks.
SleepSecure design
75% wider back design.
Day & night use.
Ultimate absorbency
Neutralizes odor
Latex-free & fragrance-free
Cons
Not hypoallergenic
Not as thick as other pads in this guide.
Check Price at Amazon

5. Prevail Maximum Absorbency Bladder Control Pad
Prevail bladder control pads are as absorbent as cotton and breathable enough to cause skin irritation.
It is individually wrapped and is designed for discreet comfort, protection, and odor control.
Prevail bladder control pads feature MaxSorb Gel that locks up wetness to help you feel fresher, drier, and cleaner.
It features the Omni-Odor guardfor odor control and protection, so women who are having incontinence problems will not worry about it.
These pads protect against light leakage, absorbing 30% more wetness than other brands.
Each bladder control pad is individually wrapped for safety & hygienic purposes.
Pros
Individually wrapped
MaxSord Gel feature
Cotton enhanced system
Omni-Odor Guard technology
Breathable & soft
Discreet comfort
Check Price at Amazon

6. Tena Intimates Incontinence Pads
Tena Intimates incontinence pads feature maximum absorbency for any incontinence problems, including bladder leaks.
It features 3D technology that draws moisture away from the skin, keeping it protected from rashes.
It also features New ProSkin technology that promotes skin health as well as freshness.
These Tena Intimates pads for incontinence are specially designed for women to accommodate heavy bladder leaks and surge incontinence, making it super absorbent.
Each pad also features triple protection against leaks, odor, and wetness to have a peace of mind.
It comes with a soft and gentle top layer, cushiony foam side barriers, flexible core, and secure fit.
Pros
3D technology & ProSkin technology.
For light to heavy bladder leaks.
Super absorbent
Triple protection – odor, wetness, and leaks.
Cushiony foam barriers
Secure fit
Soft and gentle
Flexible core
Move with your body.
Individually wrapped
Wider back
Cons
Need to push the pad to stick well.
Check Price at Amazon

7. Medline Bladder Control Incontinence Pads
Medline incontinence pads are specially made for women who are experiencing light to moderate incontinence.
Each pad is individually wrapped for portability and discreetness.
It comes with an elastic leg gathers help prevent leaks from keeping women protected all day.
Medline bladder control incontinence pads are made of a super absorbent polymer that improves dryness, containment, and skincare.
It features a super sticky and strong adhesive strip that keeps pad in place even if you move a lot within the day.
These bladder leaks pads come with odor-control protection for added discretion.
Pros
Odor-control protection
Firm & sticky adhesive strip.
Body-contoured design
Individually wrapped
Made of super absorbent polymer.
Cons
Moderate absorbency level
Not for heavy bladder leaks.
Check Price at Amazon

8. Medline Contour Plus Bladder Control Incontinence Pads
These bladder control pads from Medline are breathable, discreet, and absorbent – specially made for women.
Each pad features a blue acquisition layer and super-absorbent core that locks fluid and keeps it away from the body to make the skin healthy while being protected.
It comes with elastic leg gathers to move with your body.
These pads feature a contoured design that creates discrete, secure, and comfortable fit.
It has a breathable cloth-like outer cover for a dry feeling against the skin.
Medline Contour Plus bladder incontinence pads are made for women who are experiencing light to moderate bladder leaks.
Pros
Features blue acquisition layer.
Super absorbent core
Elastic leg gathers
Contoured design
Cloth-like outer cover
Cons
Not for heavy bladder leaks.
Weak adhesive
Check Price at Amazon

9. Cora Ultra-Thin Organic Bladder Leakage Panty Liners
Cora organic bladder leakage panty liners are made for women who are having light incontinence.
It comes with stronger adhesive with more excellent coverage to keep your pad secure and exactly where you want.
It features cashmere-soft, organic cotton top sheet that naturally wicks moisture away to keep you dry and leak-free.
Each pad is free of chlorine fragrances, artificial dyes, deodorants, toxic adhesives, acetone, rayon, polyester, phthalates, and other harmful ingredients – making it 100% cotton and organic.
Though these pads are radically thin, they're powerfully absorbent with its patent-pending channel technology,.
It comes with natural odor control to neutralize odors, and women will not feel uncomfortable.
Pros
Super discreet
Soft and gentle as cotton.
Strong adhesive
Odor control
Organic
Powerfully absorbent
Patent-pending channel technology
Cons
Not for moderate or heavy incontinence.
Check Price at Amazon

10. Sure Care Bladder Control Pad
Sure Care Bladder Control pad is specially made for extra heavy incontinence.
It is made of soft and cloth-like material to make the skin healthy and comfortable at the same time.
It is free of latex, and elastic leg gathers ensure discretion.
Each pad for bladder leaks from Sure Care features a comfortable to move with your body as well as to keep away the wetness from your skin.
It features an extra-long length so that you don't need to worry about moving too much in a day.
Each pad from Sure Care can be used not only in the daytime but also during the night due to its extra heavy absorbency level.
Pros
Soft & gentle
Fee of latex
Elastic gathers
Extra-long length
Extra-heavy absorbency
Comfortable & secure fit.
Cons
Not individually wrapped
Weak adhesive
Check Price at Amazon

Best Bladder Leak Pads
Our Pick
Of all the bladder leaks pads for women mentioned above, our top pick is the Tena Intimates Incontinence Pads. Aside from individually wrapped, strong adhesive, and maximum absorbency level, it features 3D Technology and ProSkin Technology to keep the skin healthy and free of rashes.
When buying bladder leak pads for incontinence in the market, make sure that you are getting the features to accommodate your incontinence level. A strong adhesive, maximum absorbency level, and odor control feature must be considered too.

Key References