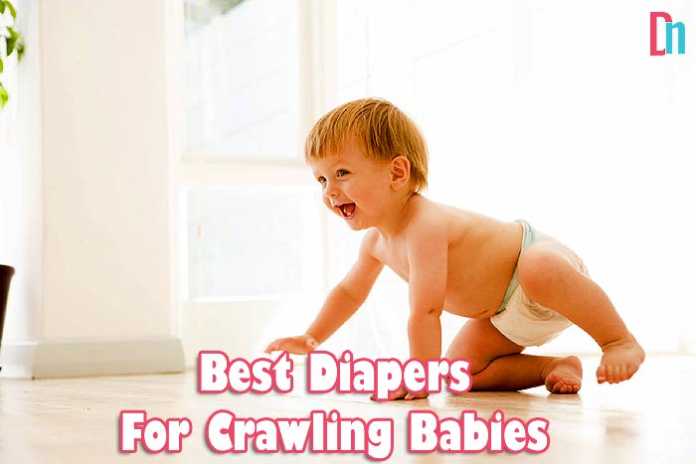 Best Diaper For Crawling Babies: Diapers are one of the most essential baby essentials that your little one should have – from newborn to toddler years. As your baby grows older, surely, he is getting more active. That being said, there are certain things that you should keep in mind so that he will be comfortable enough to move around and play while learning throughout himself.
Best Diapers For Crawling Babies
Our Pick
Before we differentiate the 5 different brands of diapers for crawling babies, the best one is the Huggies Little Movers in velcro tabs closure. It has durable velcro tabs to ensure that your little one can explore and move freely, wetness indicator, hypoallergenic, and all-around stretchable waistband.
We ♥ honesty! Diaper News earns a commission through the following hand-picked links at no extra cost to you.
Best Diapers For Crawling Babies – A Comparison Table
Special features
2x stretchier sides, stay-put waist, dual leak-guard barriers
Size-up indicator, DryTouch Liner, Double Grip Strips, Contoured shape, Snug fit waistband
Double velcros, All-around stretch
All-around stretch, flexible fit, pre-fastened design
Crawling Babies – A new journey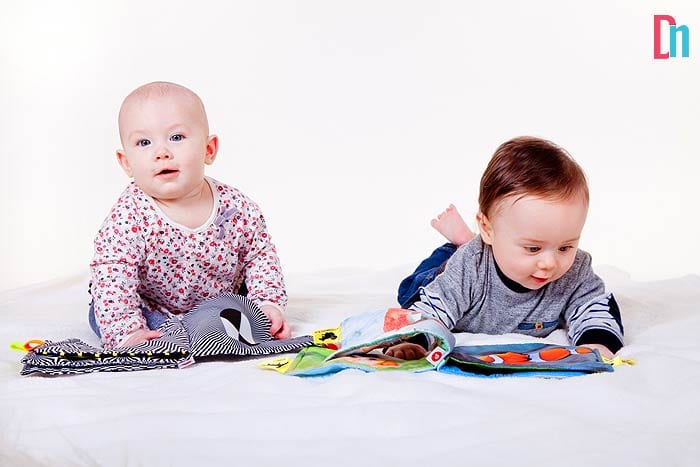 At a certain month, your baby will learn something on his own – and that includes crawling. Your baby's development is a step-by-step process, and in preparation for standing and walking, he should pass the crawling stage of his life.
With crawling, your little one will know how to balance both of his hands & knees and eventually, will learn different methods of locomotion.
Since every baby is different in different aspects, they also develop at different times. Most babies learn to crawl at the age of 7 months to 10 months. After learning this kind of motor skills, he will be able to learn how to walk on his own.

What to look for in diapers for crawling babies?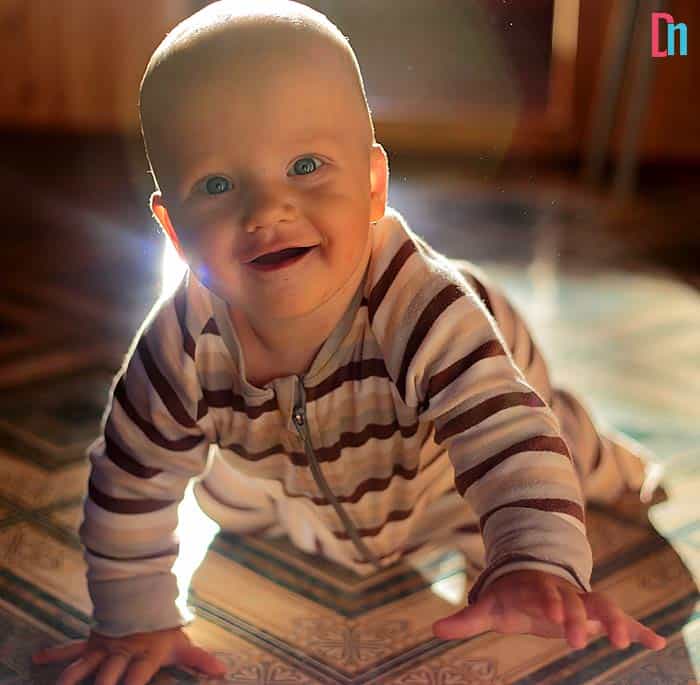 When choosing the best diapers for crawling babies, you have certain features you have to keep in mind. Here are the following:
Superior Absorbency – this feature helps you and your baby with leakages so he can move freely without needing to worry, and during nighttime, your baby can sleep soundly – without a fuss.
Stretchable & elastic waistband – this feature is one of the most important aspects to look for as it can affect the moves of your baby. With being stretchy and elastic in the waistband, your little one can move freely and explore on his own without getting irritated.
Breathable and soft – being a soft and breathable diaper is essential as it can affect the skin of your little one, and he will get irritated during playtime, crawling, and moving.
Snug Fit – this feature ensures that the diaper will move with your baby's actions without getting saggy and torn apart.
Hypoallergenic – being hypoallergenic is a great feature, too, when choosing the diaper for crawling babies. That being said, your little one will not develop skin conditions that might affect his time for playing, crawling, and standing.
Wetness Indicator – since your little one is active, having a wetness indicator will be useful for parents as they will see and check quickly if it's time for a diaper change.

Best Diapers for Crawling Babies
Here are the top 5 best diapers for crawling babies on the market today:
Though these diapers use velcro tabs closure, it features 2x stretchier sides, so even if your baby is crawling, it will not be torn apart, and he will be comfortable.
It features a stay-put waist that has ultra-strong grips and stretchable sides for a secure fit that moves and comforts the skin no matter how babies move.
These diapers from Pampers boast a 3-way fit that adapts at the waist, bottom, and legs for a comfortable fit.
Pampers Cruisers diapers are super absorbent – with up to 12 hours of protection from leaks.
Each diaper from Pampers is hypoallergenic to prevent the development of rashes.
It is free of latex and parabens not to harm your little one's health.
Pros
2x stretchier sides
Stay-put waist
Super absorbent
Hypoallergenic
Free of latex & parabens.
Super Soft
3-way fit
Dual leak-guard barriers
Cons
Needs to rub off velcro tabs to hold well.
Check Price at Amazon

Huggies Little Movers are Huggies' most tailored fit diapers that feature a contoured shape to move with your crawling baby.
It features DryTouch Liner that absorbs wetness on contact while a baby is crawling, moving, or walking.
It has a snug fit waistband and double grip strips that help keep the diaper in place for your active baby.
Each diaper comes with a size-up indicator that lets you know when the baby is ready to move to the next diaper size.
These diapers for crawling babies from Huggies are free of fragrance, lotion, paraben, chlorine, and latex.
It comes with a wetness indicator that tells you when your little one needs to change diapers.
Pros
Double grip strips
Snug fit waistband
Contoured shape
DryTouch Liner
Wetness indicator
Free of chlorine, paraben, fragrance, latex & lotion.
Size-up indicator
Super absorbent, soft & hypoallergenic.
Cons
None (However, you have to carefully look at their diapers' exact measurements to exactly know what size will fit your baby).
Check Price at Amazon

3. Kirkland Diapers with Double Velcros
These signature diapers come with an all-around stretch to comfortably fit around your little one's back, waist, and legs – so he can crawl freely and explore without worrying.
All the materials that are used to generate these diapers are gentle and safe on baby's tender and delicate skin.
It has a super absorbency characteristic that makes them an ideal choice for crawlingbaby.
Each diaper from Kirkland is hypoallergenic – so it works for every skin type.
It comes in a fun and unique design that is suitable for every baby boy and girl.
It features super absorbent channels that work even for nighttime use.
Pros
Superior absorbency
Double velcros
All-around stretch
Soft and comfortable
Hypoallergenic
Fun & unique designs.
For day and night use.
Cons
No wetness indicator
Needs to rub off velcros well.
Check Price at Amazon

4. Pampers Baby Dry Diapers
Pampers Baby Dry diapers provide 12 hours of protection from leakages so that your little one can enjoy the whole day crawling, exploring, and playing.
These diapers are not only great for daytime use, but also for nighttime.
It features 3 layers of absorbency to ensure that your little one won't feel any leakage through the day or night.
Each diaper from Pampers Baby Dry has unique, extra-wide UltraAbsorb layers, which absorb 30 times its weight in liquid.
These best diapers for crawling babies are stretchable and durable velcro tabs closure that holds well to avoid wearing out.
It comes in different and fun designs and prints such – characters from Sesame Street.
Pros
12 hours of protection.
Soft and comfortable
Daytime & nighttime use.
UltraAbsorb layers
Stretchable waistband
Strong velcro closure
Fun & adorable designs.
Cons
No wetness indicator
Non-hypoallergenic
Check Price at Amazon

5. Huggies Little Movers Slip-On
These diapers from Huggies can be easily worn and cannot be easily worn out as these diapers are pull-up pants.
It is specially designed for early explorers so that they can move freely without getting the diaper removed unexpectedly.
It features a pre-fastened design with a diaper on the inside and pant on the outside, with a slim and trim fit.
These crawling-friendly diapers are versatile when it comes to change as it can be changed while lying down or standing up.
Each diaper is stretchable enough for unlimited motion and freedom of comfortable movement.
Huggies Little Movers Slip-On diapers feature leak lock protection for up to 12 hours.
Pros
All-around stretch
Flexible fit
Pull-up pants
Pre-fastened design
2 hours of protection.
Adorable design
Versatile, soft, and breathable.
Cons
No wetness indicator
Not as absorbent as other diapers listed above.
Check Price at Amazon

Best Diapers For Crawling Babies
Our Pick
Out of all the diapers for crawling babies mentioned above, our top pick is Huggies Little Movers in velcro closure. It has special features for crawling babies such as the Size-up indicator, DryTouch liner, double grip trips, contoured shape, and snug fit waistband.
When choosing the best diaper for crawling babies, ensure that it includes a special feature that will keep her active without getting irritated because of his diaper.
Hopefully, this guide helped you choose the best diaper for crawling babies.

Key References
"Steps Toward Crawling – ZERO TO THREE". Accessed January 25, 2020. Link.