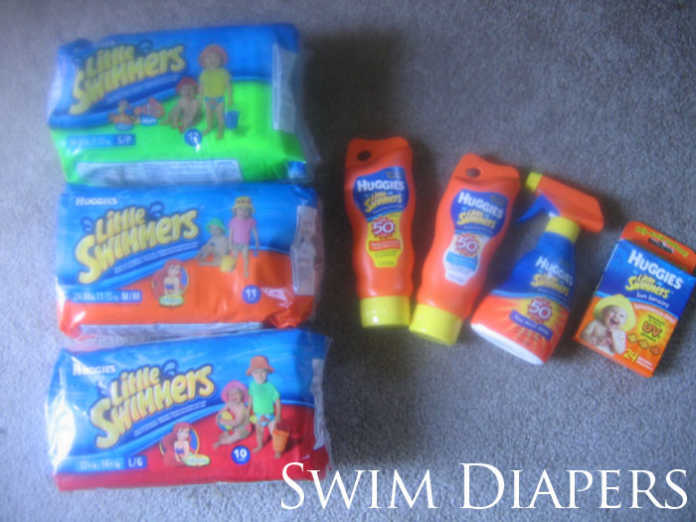 Swim diapers are designed for babies in the water. They are reusable diapers that are commonly used by babies in public swimming. Most public swimming pools require diaper-aged children to wear this special diaper in the water.
The swim diaper has a protective outer material that is waterproof and an inner layer that is absorbent. The use of this diaper has a double purpose. It protects the baby from bacteria if it's worn snugly and to prevent the spread of excrement of the baby in the water.
The parents of babies wearing swim diapers should check regularly if the diaper is soiled already. Soiled diapers should be immediately changed and the baby must be washed thoroughly to prevent infection or contamination.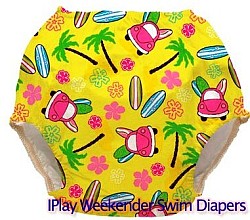 Swim diaper however does not absorb urine so you have to be careful in spreading urine in the pool or the beach. It can be worn beneath a regular swimsuit.
It should fit the baby perfectly to effectively serve its purpose that would maximize the use of it. These special diapers should be in place of regular diapers only when the baby is in the water or in any swimming activity that would last for several hours.
This non-absorbent diaper does not absorb water in the pool, thus it prevents the diaper to become water clogged and heavy. You should change regular pocket regularly if you prefer the baby to wear it.
It is important to note that regular pocket diapers absorb water from the pool or beach which may pose as a threat to baby's health. The heaviness of a filled regular diaper causes discomfort to babies and may limit the movement of babies.
Aside from being not able to absorb water, swim diapers are also washable and reusable diapers. It can be used several times thus making it also durable and cost-effective in the long run.
There are different styles of swim diapers that are readily available in the market. There are also diapers that come as snap on or Velcro-like closures. These diapers are easily opened that can also be used as a swimsuit.
There are many brands now of swim diapers. Popular brands include Iplay, Bummis reusable and Finis. However, one of the most popular brands of disposable swim diapers is Little Swimmers, made by Huggies.
All these brands come in different sizes, small medium and large, different styles and come in different designs and colors. There are also new brands sprouting in the swim diaper market.
There are advantages and disadvantages of wearing a swim diaper. There also some issues raised against the swim diaper.
But since it ensures the safety of the baby wearing it more than a regular pocket diaper, many parents prefer it for public swimming. Although swim diaper doesn't guarantee complete non-leakage, babies can still use it with the regular monitoring of parents or accompanying adults.