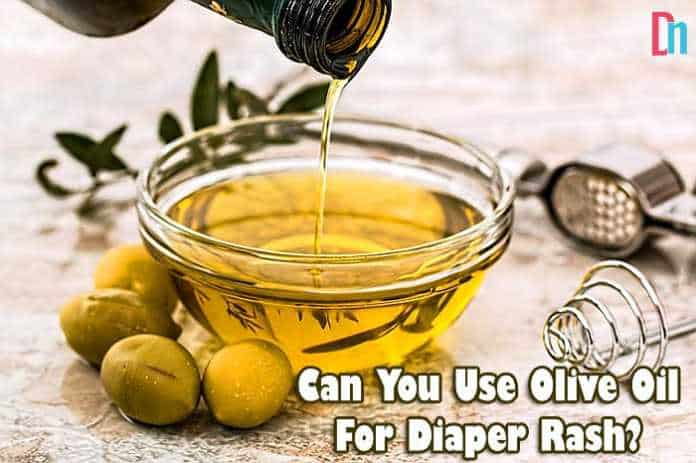 Olive Oil For Diaper Rash: Diaper rash is a common skin issue that every newborn goes through during the early stages. The diaper rash (i.e., redness) is caused when the mix of urine & stool continuously rubbing against the baby's skin with the diaper.
The diaper rash can be caused either by fungal infection or by a bacterial infection.
We ♥ honesty! Diaper News earns a commission through the following hand-picked links at no extra cost to you.
Can you use Olive oil for diaper rash?
Yes, olive oil is good for diaper rash because it contains anti-inflammatory properties which help to reduce itch and skin irritation associated with diaper rash. Olive oil is also loaded with antimicrobial properties that protect the baby's skin from skin infections and bacteria.

Olive oil is a liquid extracted from whole olives by pressing them. Olive oil has a lot of benefits for the hair, health, and of course, the skin.
As we know that Olive oil is purely organic and does not contain any chemicals that might harm you – and it is safe for babies too.
Olive oil is loaded with Vitamin K and Vitamin E. Olive oil acts a moisturizer and makes the skin smooth and healthy.
Olive oil helps with the diaper rash by reducing itchiness and skin irritation. Olive oil also shields the baby's skin from bacteria due to its anti-microbial properties.
Check Price at Amazon

Why is it good for diaper rash?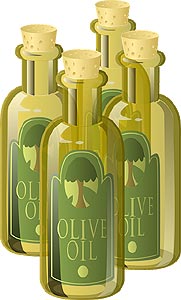 Olive oil is loaded with antimicrobial and anti-inflammatory properties that help treat and soothe diaper rash.
Olive oil passes through deep into the skin to keep it hydrated and moisturized.
It also creates a protective layer by keeping urine and feces from further irritation.

How to Apply Olive Oil for Diaper Rash?
After every bowel movements, cleanse the area using a mild cleanser such as Cetaphil or Flushable Wipes.
Then apply a thin layer of olive oil into the affected areas. Once it is evenly layered, put the new diaper on.
As per pediatricians, Olive oil is one of the natural remedies which works very well for irritant dermatitis diaper rash and heals the sore skin.
Note: If a diaper rash is severe, which oozes fluid or bleeds, then immediately consult with your pediatrician.

What to look for in buying olive oil?
When buying olive oil, make sure to look for the following to ensure that it is safe:
Harvest or best-by date.
Labeled as "extra virgin".
USDA organic seal.
Olive Oil Creams For Diaper Rash

How long does olive oil need to be used?
Since olive oil is used as a natural remedy to treat skin irritations, including diaper rash, you can use it until the rash is completely healed and gone.

Are there any side-effects of using olive oil?
There are no known common side effects of using olive oil as it is 100% organic and does not contain any harmful chemicals.
If your bundle of joy has a specific skin irritation to Olive oil, consult with your pediatrician before using it.
Make sure to completely dry the affected area before applying the olive oil.

Other Diaper Rash Treatment Options
Bag Balm on diaper rash
Witch hazel for diaper rash
Antifungal cream for diaper rash

Key References
"Diaper Rash | HealthLink BC". Accessed September 01, 2019. Link.
"Antimicrobials Fact Sheet". Accessed September 01, 2019. Link.
"Organic Standards | Agricultural Marketing Service". Accessed September 01, 2019. Link.