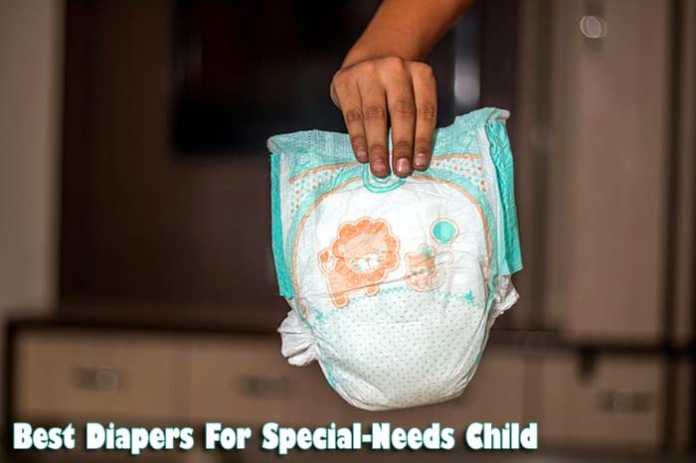 Children with special needs are often slower to potty train; this is why it is necessary for them to wear diapers for an extended period. There are some reasons why this category of children often remains in diapers longer than their peers.
We ♥ honesty! Diaper News earns a commission through the following hand-picked links at no extra cost to you.
Sale
Best Diaper for Special-Needs Child
Best Choice
Our top pick for the best diaper for special-needs child is Alvababy adjustable and washable cloth diaper. The big plus is that two 3-layer Microfiber inserts are included with the diaper and sturdy adjustable snaps.
It could be as a result of the developmental delay, or the child does not have the requisite skills to maneuver his/her clothing in time to use a toilet.
Also, there are some children on the spectrum with communication challenges who are not likely to say when they need to go to the toilet. There are others with medication with sleepy side effects who may find it hard to wake up in time to go to the bathroom.
In this guide, we would be looking at those things that need to be considered when buying diapers for special needs children and some of the best diapers on the market.
What to Look for When Buying Diapers for Special Needs Children?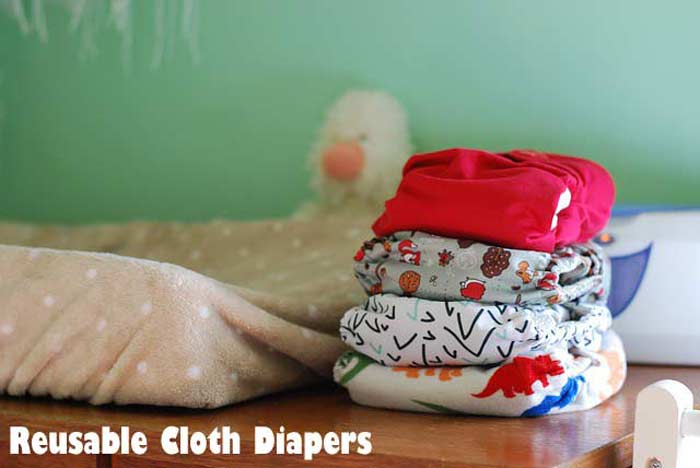 Size: A good fit is essential to make sure accidents and leaks are prevented.
It is important to check your child's measurement before placing an order to ensure they fit perfectly.
Measure around your child's waist and hips; the sizing of this diaper is usually based on the measurements around the waist or hips.
There is no standard sizing for this type of diaper, so it varies from brand to brand.
Absorbency: Without compromising on the diaper's fit, you should buy the diaper with the best absorbency level.
You should also consider if you needed diapers for urinary incontinence alone or both urinary and fecal incontinence.
The level of absorbency also varies from brand to brand. You can also add insert pads to increase the rate of absorbency.
Washable vs. Disposable: Reusable diapers are less expensive over time, and they have a higher absorbency level than disposable diapers.
Reusable diapers need to be washed often, and this might cause them to wear off quickly.
There is a need to have replacement products at hand when you go with cloth diapers.
On the other hand, disposable diapers are ideal when you are traveling, and you may not be able to wash the diapers.
Nighttime Protection: When buying diapers for your special needs' child, it is a good idea to buy those that protect against leaks for overnight.
There may also be the need to buy diapers that have additional absorbency to keep them dry and clean during the night hours.
Also, make sure the diapers have a breathable outer layer; this is good for your child's skin health.
Diapers vs. Pull-ups: Diapers are best for those kids who may have limited mobility.
Diapers usually come with adjustable snaps and can be changed while your child is sitting or lying down.
Diapers are traditionally more absorbent and are ideal for those with severe incontinence. Pull-ups, on the other hand, might be better for those who do not have mobility problems.
Pull-ups feel and look more like regular underwear and can be sometimes more comfortable than diapers.

Top 5 Best Diapers For Special-Needs Child
1. Cloth Diaper Cover Reusable Special Needs Incontinence Briefs
The first best diaper brand for special needs child is reusable clother diaper cover for big kids, teens, and even adults.
They have been tested and certified to be in conformity with the United States Consumer Product Safety Information Act (US CPSIA) regulations.
This cloth diaper is compatible with most teen and big kids diaper inserts.
It is made of breathable Polyurethane Laminate (PUL) that helps to keep the skin relaxing and dry.
The outer layer of this diaper is made with silky waterproof material that makes wearing it comfortable.
They are machine washable.
The snap button in this diaper makes it easy to remove whenever they are soiled.
Pros
Versatile
Comfortable
Adjustable snaps
Waterproof
Cons
Insert pads are not included.
Check Price at Amazon

2. Adjustable Washable Reusable Cloth Diapers
The next diaper brand is Alvababy adjustable and washable cloth diaper.Here are the features of this diaper.
The outer layer of this diaper is made with polyester that is breathable and waterproof.
Moisture is not held by the inner layer of this diaper rather it is drawn away to the insert pad to keep your child dry.
It comes with two 3-layer microfiber inserts.
It has an adjustable snap that allows you to adjust it for a perfect fit.
The elastic legging area helps to prevent leaking.
The hip and crossover snaps help to prevent "wing drop".
This can also be used as a nappy cover and at night or nap time to prevent leaking.
Pros
Microfiber inserts included.
Easy to clean.
Quality material.
Durable adjustable snaps.
Cons
They can have a bit of chemical like odor.
Check Price at Amazon

3. Reusable Diapers Training Incontinence
The Happy Endings brand offer variety of diaper options and the following is excellent for training incontinence.
This diaper was designed with kids with special needs in mind.
This is the kind of reusable diaper that can give your children the ultimate comfort.
The layer pads in this diaper have a high level of absorbency.
It also has a gentle and stay type microfleece interior that provides great comfort for your child.
This diaper is resistant to stain Disposable inserts can be added for extra absorbency.
The flexible snap configuration around the waist allows you to get a custom fit.
It can fit kids from 65-100 lbs.
The side snaps make it easy for parents to remove soiled diapers.
It has wide and soft elastic in front and at the back that is perfect for kids with special needs as they are easy to pull on and off.
The outer layer is breathable and waterproof so you do not need a diaper cover.
Pros
Multi-functional.
Easy for kids and parents.
Comfortable to wear.
Easy to clean.
No inset required.
Cons
Although it can be used repeatedly, one single diaper is quite expensive.
Check Price at Amazon

4. Junior Big Cloth Diaper
The next diaper brand for special needs child is Sigzagor Junior Big Cloth diapers for 2 to 7-year olds.
This diaper is adjustable so they can adjust it to the desired size of their child,.
It has a waterproof outer layer that is breathable.
The inner layer microfleece has double gussets and it does not hold moisture itself.
The hip and crossover snaps in this diaper help to prevent solids from dropping.
It is washable and reusable.
Pros
Inexpensive.
Multiple color selection.
Adjustable snaps.
Waterproof and breathable.
Check Price at Amazon

5. Bigger Best Bottom Reusable Cloth Diaper
The last diaper brand in our list is bestbottom resuable cloth diaper and it is ideal for potty training.
This diaper is designed to fit babies from 10 to 45 pounds.
It has special leg gussets that help to keep everything in.
It has an adjustable snap with four settings and an overlapping snap closure.
This diaper is very easy to snap together, all you have to do is to simply place the inserts that work best for your child.
It is wipeable and can be used multiple times before washing.
It has a double layer of waterproof PUL that can help to create a perfect no-leak sturdy shell.
Pros
It is machine washable.
Durable snaps.
Cute and colorful designs.
Double layer of PUL.
Wipeable interior.
Cons
The sizing seems to be a bit small for older kids.
Check Price at Amazon

Sale
Best Diaper for Special-Needs Child
Best Choice
Our top recommendation for the best diaper for special-needs child is Alvababy adjustable and washable cloth diaper. The big plus is elastic legging in this diaper prevents leaking and comes with two 3-layer Microfiber inserts. It is easy to clean and made with quality material.
It is important to remember that every special-needs child has different abilities and are likely to develop at their own pace.
It is possible your child needs to use a diaper for a little bit longer than other children and once they are potty trained there is still some protection that is needed overnight
With the cost of these diapers averaging hundreds of dollars every month, it is important to find a well-priced diaper for your special needs child!