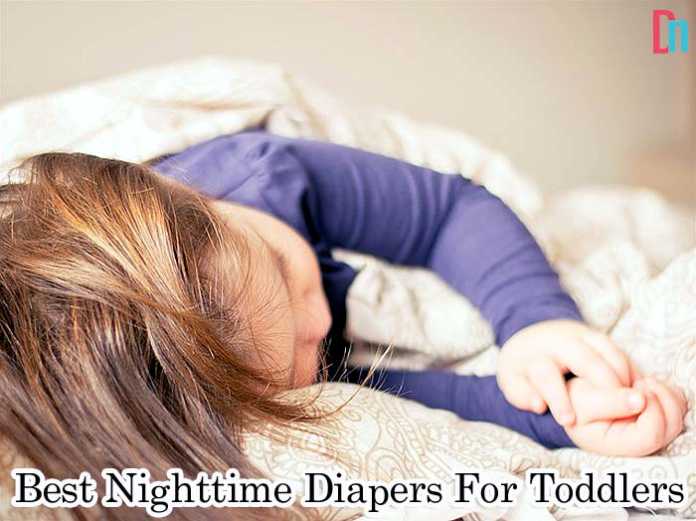 The best nighttime diapers for toddlers should be able to handle many overnight leaks that may occur when they are asleep. This is because most toddlers take a long time before they stay dry at night. There are many nighttime diapers for toddlers but finding the best one can be challenging.
Best Nighttime Diaper for Toddlers
Best Choice
Our top pick for the best nighttime diaper for toddlers is GoodNites Bedtimes Pants. It has multiple absorbent layers, it fits snugly, and it is available in different sizes up to 125+ pounds.
This guide will review some of the best nighttime diapers for toddlers and what you should look out for when buying one. Here is a quick comparison of the best nighttime diapers for toddlers to get things started.
Best Nighttime Diapers for Toddlers Comparison Table
Preview
Our Pick
Title
GoodNites Bedtime Bedwetting Underwear for Boys, XS, 44 Ct. (Packaging May Vary)
HUGGIES OverNites Diapers, Size 6, 42 ct., BIG PACK Overnight Diapers (Packaging May Vary)
Pampers Easy Ups Training Pants Pull On Disposable Diapers Boys Underwear, Size 4 2T-3T, 74 Count, Super Pack
Pull-Ups Night-Time, 3T-4T (32-40 lb.), 60 Ct, Potty Training Pants for Girls, Disposable Potty Training Pants for Toddler Girls (Packaging May Vary)
Hero Undies Bedwetting Overnight Protective Underwear (Size 3 (6-9yrs), Cupcake Queen)
What to Look for Nighttime Diapers for Toddlers?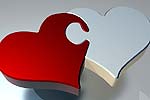 The first and foremost important thing you should focus on when buying diapers for nighttime for toddler use is fit. This is because the quality of the diaper of the diaper is irrelevant if it doesn't fit your child correctly.
You should follow the size chart provided by the diaper brand to select the right fit. Also, when you are putting the diaper on make sure it sits straight across the waist, and it fits snugly around the legs. If it doesn't fit right, it can cause rashes or red marks for your toddlers especially around the upper legs.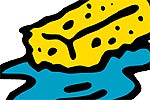 This is another major thing to focus on as there is no point in buying a nighttime diaper if it is not very absorbent. The diaper should be able to help keep your child dry until the morning. It also needs to be able to absorb all the moisture and move it away from their skin.
A diaper that is not absorbent enough can cause your child to be restless and unable to sleep properly. An overnight diaper with multiple layers and an absorbent core should be able to keep your toddler dry until the morning.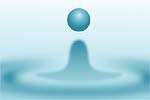 It is also important that the overnight diaper is leak free as you don't want to change your child's bed sheets every time after a leak. The best nighttime diaper for toddlers should have a waterproof layer that helps to ensure the moisture stays in the diaper with no seeping through or leaks.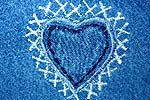 If your toddler has sensitive skin, or you are worried about the chemicals in the diaper's fabric, your best bet will be to stick with an all-natural diaper or a cloth diaper.
There are lots of cloth diapers and natural diaper brand on the market so it shouldn't be a hassle to find one that will suit your child's need.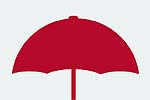 Sometimes diapers are not very comfortable, but it is important for overnight diapers to be very convenient to sleep in. Many quality overnight diaper brands have some really nice features to make them comfortable such as adjustable grips and tabs, stretchy waistbands, and double sealed leg guards.
It is important a nighttime diaper is convenient as it guarantees full night's sleep for your toddler.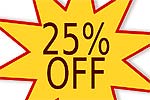 Overnight diapers are more expensive than the average pack of diapers but it should even out as you won't go through them as quickly. The well being and comfort of your toddler is essential so you should not scrimp when looking for a good quality overnight diaper for them.

Review of the Best Nighttime Diapers for Toddlers
1. GoodNites Bedtimes Pants
The first nighttime diaper is great for toddlers who are almost potty trained but are still having accidents occasionally.
This is a quality nighttime diaper for toddlers with up to 5 layers of protection.
It has double leg barriers and extra protection in the wet zone that helps to prevent any leaks.
The GoodNite Bedtime pant is very absorbent making them ideal for heavy wetters.
Also, they are perfect for potty training as they are very easy to get on and off.
It has super stretchy sides that help to give it an excellent fit for all body sizes and shapes.
GoodNites bedtimes diapers are available in different sizes and can size toddlers from 28 pounds to 125+ pounds.
Pros
They are made from the softest material.
It has wide stretchy sides.
Very absorbent.
It is unisex.
Cons
Some toddlers may be sensitive to this diaper.
Check Price at Amazon

2. Huggies Overnites Diapers
Huggies is a leading manufacturer of diapers, and they have quality products you can trust.
This diaper is one of the best sellers with a lot of positive reviews from parents.
It has a Leak Lock System that helps to prevent any leaks from happening.
The Huggies Overnite diapers are very absorbent, and they fit perfectly.
It has a stretch, SnugFit waistband that provides a secure, snug, and optimal fit.
It has an embossed liner that helps to pull moisture away from your child's skin.
This diaper has a breathable outer layer that keeps your toddler's skin dry and comfortable throughout the night.
It is available in different sizes, and it can fit toddlers from 16 to 35+ pounds.
Pros
It prevents leaks for up to 12 hours.
The tabs stay in place.
It has a wetness indicator.
Cons
They can be expensive for some parents.
Check Price at Amazon

3. Pampers Easy Ups Training Underwear
The next nighttime diaper for a toddler is a pull-up type, and you can use for your child both during the day and at night.
This diaper has leak protection that helps to keep your child dry and comfortable.
Many toddlers' love this diaper because it feels and looks like underwear.
It has super stretchy sides so your child can easily pull them on and off by themselves.
The Pampers easy ups training underwear come in clothing sizes like 2T and 5T, and they can fit toddlers between 16 and 40 pounds.
The stretch waistband moves with your child giving them a fit that is like real underwear.
It also has easy tear-away sides that make removal easy.
They are made from super soft cotton-like materials that are comfortable for your child.
Pros
Great fit and it is comfortable to wear.
Easy tear-away sides.
Extra absorb channels.
Check Price at Amazon

4. Huggies Pull-ups Nighttime Training Pants
These Huggies pull-ups are perfect for potty training as they have stretchy sides that make it easy for your toddlers to pull on and off.
The open sides can be refastened to give your child an adjustable fit.
It can fit toddlers from 18 to 40 pounds.
It is absorbent enough to provide protection from leaks overnight.
These nighttime diapers for toddlers come in different fun designs, and they glow in the dark.
Pros
Very absorbent.
It is easy to change.
They come in fun designs.
Cons
They can't fit larger toddlers.
Check Price at Amazon

5. Hero Undies Bedwetting Underwear
The last nighttime underwear for toddler provides triple waterproof protection.
This diaper is made from a soft waterproof fabric sewn with fewer seams.
This diaper is sewn down at both the legs and waistband.
It has waterproof gussets that help to hold the inserts in place.
It has inserts (sold separately) that are contoured both at the front and back, so they stay in place when you insert it.
It is also useful for training your child or for those children with special needs.
Pros
This is a heavy-duty overnight trainer.
It is available in different sizes.
They are comfortable to wear.
Cons
The inserts are sold separately.
Check Price at Amazon

The initial investment to buy the best nighttime diaper for toddlers is considerable, but you will save some money over time with these diapers.
If there is any nighttime diaper you love to use for a toddler, please share with us in the comments section.