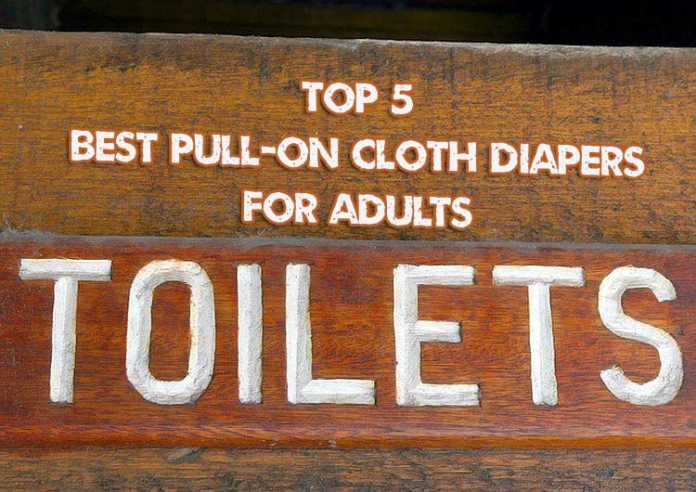 Best Pull-On Cloth Diapers for Adults: Absorbent pull-on cloth diapers offer the best way for adults to deal with mild incontinence issues. They have an absorbent lining with elastic around the legs and waist to help contain leaks. They offer the highest levels of protection while also allowing for freedom as they easy to pull on and off.
Pull-on underwear is often considered as being better than pads because of their extra protection features and fit. They are comfortable to wear and take off, and you can dispose of them conveniently.
Pull-on diapers are similar in looks to adult briefs but do not have velcro or tape fasteners. They offer more dignity and freedom than brief style diapers, and they feel like regular underwear.
5 Best Pull-on Cloth Diapers for Adults Comparison Table
What to Look for Pull-On Cloth Diapers for Adults?
There are several absorbent pull-on underwears for both men and women available on the market. It is important to understand that every adult is different and so it is best to choose the one that best meets your needs. Here are some things you should look out for before narrowing down on the pull-on cloth diaper for you.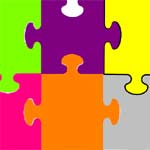 When selecting the best pull-on for you, this is one of the most important factors to consider. The adult diaper that works for others might not work for you. The shape and size of your body should play an integral role in the diaper you should go for. For the pull-on to prevent leakages and accidents, it has to fit you discreetly. You can measure your hip or waist before buying as you can end up with a product that may be too small or too big for you without measurements.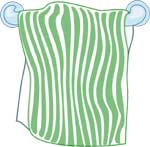 It doesn't matter if you are suffering from moderate or severe incontinence it is important you check the absorbing level of the pull on you are buying to guarantee the utmost protection and safety. Absorbency level varies from brand to brand, and you should avoid picking up pull-on diapers randomly without checking how absorbent they are. Also, you need to consider whether you are buying to manage urinary incontinence or fecal incontinence.

C) Lifestyle and Mobility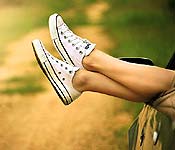 One of the most ridiculous myths about adult diapers is that only terminally ill, elderly, or bedridden individuals need to wear them. The fact is that incontinence is a condition that can also affect relatively younger individuals with active lifestyles. Here, the adult diaper you will choose for an active person will be different dramatically from someone who has mobility issues or is bedridden.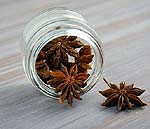 If you are likely to be on pull-on cloth diapers for a more extended period, you can go for those varieties with an odor control system. This will help to ensure you stay fresh and comfortable throughout the day.

Top 5 Best Pull-On Cloth Diapers for Adults Reviewed
1. Northshore GoSupreme Pull-On Incontinence Underwear
Northshore GoSupreme Pull-On Incontinence is one of the best pull-on style diapers available on the market.
It has a cloth-like outer material that is breathable and allows for moisture escape.
They have effective inner leak barriers that help to prevent leakages.
The back of this product is indicated by blue lines in the waistband and a tape strip you can use to roll it up and tape it close for disposal.
The center of this diaper has a non-breathable sheet of plastic which makes no noise and it helps to contain odors.
The elastic leg bands help to give a snug fit around the legs, and it is light enough to prevent leaks.
The elastic waistband is very durable, and it doesn't stay stretched out.
The padding on this pull-on is not bulky, and people would never notice it under regular street clothes.
This product is comfortable both when it is dry and extremely wet.
It comes in different sizes and can fit waist sizes between 22 and 80 inches.
Pros
Available in different sizes.
Front and back indicators.
Comfortable to wear.
Check Price at Amazon

2. Amazon Brand – Solimo Incontinence Underwear for Women
The next pull-on cloth underwear has a cotton enhanced top sheet that helps to wick away moisture, and it feels soft against the skin.
It has a dual-odor control system that helps to neutralize and eliminate odors so you can feel fresh throughout the day.
It features a Dri-Fit technology that helps to control temperature and moisture so that your skin stays dry, healthy, and comfortable.
The leg openings and the lavender color makes them easy to get on and off while also being aesthetic.
It is available in different sizes, and it can fit waist sizes between 28 and 80 inches.
It comes with a purse ready pouch for on the go protection.
Pros
It has a dual odor control system.
Highly absorbent.
They fit comfortably.
They are relatively cheaper.
Cons
It has a paper-like outer material that can be noisy.
Check Price at Amazon

3. Abena Abri-Flex Premium Protective Underwear
This pull-on cloth diaper is perhaps the finest available anywhere as they offer superior comfort, absorbency, and leakage protection.
It has a cloth-like back sheet is not only breathable but also very soft to the touch.
It features a color-coded printing that makes it easy to identify.
This diaper has a uniquely elasticized in the crotch area that helps to prevent gaps and leaks.
It has specially-designed surface inlet channels which help to ensure instant moisture absorption.
It is made with super absorbent materials and leg barriers that help to reduce the chances of leakage.
It has an innovative core and an advanced odor control system that helps to lock away wetness and odor.
This product has a wetness indicator that shows when you should change it.
It is available in various sizes, and it can fit waist sizes between 24 and 80 inches.
Both and women suffering from mild to severe incontinence can wear them.
Pros
It has a discreet wetness indicator.
It has an advanced odor control system.
Fully breathable back sheet.
Check Price at Amazon

4. Leakmaster Pull-on Style Adult Cloth Diaper
Leakmaster Pull-on Style Adult Cloth diaper is made from Poly Urethane Laminate (PUL) waterproof materials.
It boasts of a superior fit, fabric, and functionality.
This product is fully washable, and you can run it through conventional washing machines.
It is breathable allowing air to move through so there will be less heat buildup to give you a dry, fresh feeling.
This pull-on underwear is very comfortable and less likely to cause your skin irritation or rash.
It has an elastic band that is fully enclosed, so there is no chaffing or rubbing.
The thick, wide leg and waistbands make for a secure and snug fit.
It has up to 6-layer external soaker pad at the center you can pull out for speedy drying.
It looks regular underwear, and it is discreet under clothing.
This is pull-on cloth diaper is unisex, and it can fit waist sizes between 20 and 52 inches.
Pros
Durable and economical.
Very soft and comfy.
It is discreet underneath clothing.
Check Price at Amazon

5. Depend FIT-FLEX Incontinence Underwear for Women
The last pull-on diaper features an absorbent core that helps to absorb wetness giving you a dry and comfortable feeling instantly.
The thin contoured pad helps to lock in odor and urine.
It has a snug, brief-like leg opening with all-around elastics that give you a snug and secure fit.
This diaper is specifically designed to fit women, and they are very flexible.
This product is breathable, soft, and quiet and they are free from latex, lotion, and fragrance.
They can fit waist sizes between 24 and 64 inches.
Pros
Ultra absorbent.
Quiet and breathable.
Comfortable to wear.
Check Price at Amazon

Selecting the best pull-on cloth diapers that best meets your needs is important, and it is one of the best ways you can manage problems related to incontinence. You can look forward to saying goodbye to your incontinence troubles with any of these absorbent pull-on cloth diapers in place, they would surely not disappoint you.