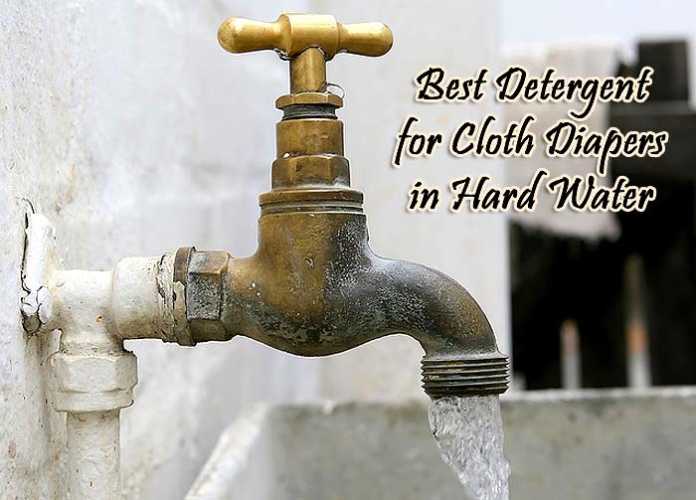 Best Detergents for Cloth Diapers in Hard Water: Hard water can impact your cloth diaper laundry routine because it is not all detergents that are designed to work well with hard water. Hard water is a normal occurrence across North America, and it affects over 85% of households in the United States.
Best Detergent for Cloth Diapers in Hard Water
Our Pick
Our top pick is Tide Original Scent HE Turbo Clean Liquid laundry detergent. It is effective against hard water, and it does an excellent job in helping to remove odors and stains from your baby's diaper.
Hard water makes it difficult to do cloth diapers laundry as the mineral deposits they leave behind affect the cleanliness level. The mineral deposits buildup traps bacteria and also leaves terrible odors and stains which can irritate your little one's skin.
e
The good news is that you can manage this situation by buying detergents that are suitable for hard water.
How to Choose the Best Detergent for Cloth Diapers in Hard Water?
1. Know the Hardness Level of the Water in Your Area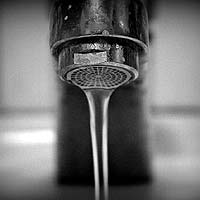 As mentioned earlier, there is a level of water hardness in most regions of America. You can know the degree of hardness of water in your area through a water stripping test or in a pet store. According to the American Society of Agricultural Engineers, you can classify hard water as moderately hard, hard, and very hard. You can measure it in parts per million (ppm) or grains per gallon (gpg).
Moderately hard water measures 62 to 120 ppm or 3.6 to 7 gpg.
Hard water measures 121 to 180 ppm or 7.7 to 10.5 gpg.
Very hard water measures over 180 ppm or 10.5 gpg.
You will know what to buy and how much detergent you need to use when you identify the level of hardness of water in your area.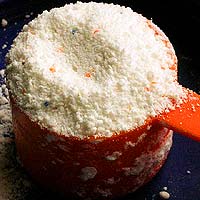 Most of the ingredients in powdered detergent attach to the minerals instead of cleaning the diaper when you are washing in hard water. This makes the detergent less effective.
A study revealed that the volume of powdered detergent needs to be increased when washing a standard soiled fabric in 100 ppm hard water to clean the fabrics effectively.
If the powdered detergent has a built-in water softness, you can reduce the amount of powdered detergent.
Liquid detergent performs well both in soft and hard water as the non-ionic surfactants that they contain make them resistant to water hardness.
Also, liquid detergents lack ionic groups, so they dissolve equally well regardless of the conditions and the water temperature, so liquid detergents are the best choice when doing cloth diapers laundry in hard water.

6 Best Detergents for Cloth Diapers in Hard Water
1. Arm & Hammer Laundry Detergent Plus Oxiclean, Fresh Scent
The first hard water liquid detergent is explicitly designed to remove stains, and mineral build up from cloth diapers.
Not only does it fade the stains it also eliminates up to 101 stains.
It helps to remove all the stains without damaging the fabric and color.
It can last for an extended period, and you can use it for up to 70 times of wash loads.
This product is HE washing machine efficient, and it can be used to clean your baby's diapers in hard water.
It helps to leave a fresh and pleasant smell on your diaper, so there is no urine or poop smell.
Pros
Protects the quality of diapers.
HE efficient.
It effectively removes stains and bad odor.
Cons
It may irritate some baby's skin.
Check Price at Amazon

2. Tide Original Scent HE Turbo Clean Liquid Laundry Detergent
Tide is a leading manufacturer of laundry detergent, and this product has useful features that can make your baby's diapers neat and clean in the hard water.
They also design it for HE washing machine that requires HE active detergent.
This product reduces the time it takes to clean the cloth diapers as they are faster than other detergents.
It helps to fight bad odors, and it gives the diaper a pleasant smell both in hard or soft water.
This liquid detergent does not distort the quality and the color of your baby's diapers.
You can get up to 32 loads of clothes cleaning with one container of this product.
Pros
It reduces the time for cleaning.
6x effective diaper cleaning.
It leaves a pleasant smell.
It removes stains and protects the color.
Cons
It may irritate the eyes.
Check Price at Amazon

3. Rockin' Green Laundry Detergent for Hard Water
This is another favorite and top-rated powdered laundry detergent that is very effective in cleaning cloth diapers.
This detergent comes with a lavender mint revival scent that helps to keep your diapers freshly cleaned.
The materials used in this product are safe for your kids, and they won't cause any allergic reactions.
This product is suitable for use in HE washing machine.
It is made with environment-friendly plant-based biodegradable materials.
It does not contain paraben, phosphates, or optical brighteners.
You can use one bag for up to 90 loads of clothes washing.
Pros
Performs effectively in hard water.
It is HE efficient.
It causes no skin problems.
No harmful elements used.
Check Price at Amazon

4. Eco Nuts Organic Laundry Detergent for Cloth Diapers
The next laundry detergent for the hard water is an organically formulated product that you can use for heavy loads of cleaning your cloth diapers.
This is a toxin-free detergent that won't irritate your baby's skin after using the product.
This product removes bad smell, stains, and it also softens the cloth.
It cleans every unwanted thing from the diapers leaving no residues.
With one bag you can get up to 360 loads of clothes washing.
Pros
USDA approved organic detergent.
Harmless for baby skin.
It softens the fabric.
Cons
It may leave an unpleasant odor.
Check Price at Amazon

5. Charlie's Soap Fragrance-Free Laundry Powder
If you are looking for an inexpensive and efficient detergent for cloth diapers in hard water, Charlie's Soap Fragrance-Free Laundry Powder is a solid option.
You can wash a large load of diapers and clothes with just one tablespoon powder.
This product removes odor, stain, dirt, and every other unwanted thing in the diaper.
It protects the diaper, and it does not distort its color and quality.
It rinses spotless and your baby's diaper will feel softer after washing.
This product is hypoallergenic and non-toxic so it won't irritate your baby's skin and it is safe for the environment.
With one bag of this product, you can get up to 100 loads of clothes washing.
Pros
It collapses suds faster.
It removes bad odor and stains.
It is a powerful cleaning solution that requires less to clean.
It is suitable for standard fabrics.
Cons
It may leave a bad odor sometimes.
Check Price at Amazon

6. Grovia Mighty Bubbles Laundry Treatment for Baby Cloth Diapers
The last laundry detergent in our list is an excellent solution for cleaning cloth diaper in hard water.
It has a unique formula that helps to treat urine buildup and cloth stains in cloth diapers wisely.
Each pod in this product works as a powerful cleaner, and it fully dissolves in the washing machine for proper cleaning.
It is easy to apply as you just need to pour one pod of this product in the washing machine water.
This product gives bright results as there won't be any stains left in the diapers after using it.
It is also HE efficient, and it works with all kinds of the washing machine.
Pros
Easy to use.
No harmful chemicals.
Each pod provides better cleaning.
It gives a superb result for regular washing.
Check Price at Amazon

Don't let hard water hold you back from cleaning your baby's cloth diapers. You can manage this situation well by choosing any of the above products we have selected. They are perfect for washing cloth diapers, and they are all relatively inexpensive.

References